---
---
PhD Candidate in Lithium-ion Battery Sensing and Self-healing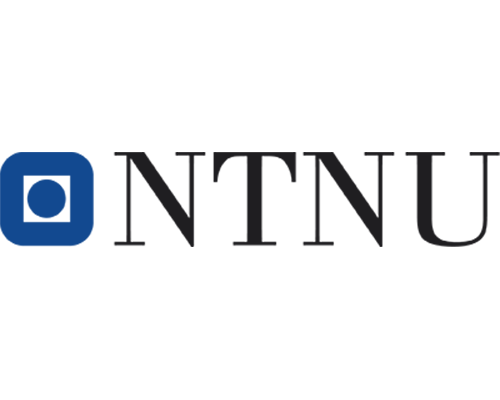 ---
Søknadsfrist
Søknadsfrist: 17.10.2023.
---
Stillingstittel
PhD Candidate in Lithium-ion Battery Sensing and Self-healing
---
Om stillingen
The Sustainable Energy Systems research group in the The Department of Energy and Process Engineering at the Gløshaugen campus of NTNU is searching for excellent applicants for a PhD position. For a position as a PhD Candidate, the goal is a completed doctoral education up to an obtained doctoral degree. The position duration is 36 months, although extension to 48 months may be possible depending on external factors.
The topic for the PhD work will be in the area of operando/real-time sensing of lithium-ion batteries which can enable self-healing in lithium-ion batteries. Fiber optic-based sensors are an important new platform for enabling a wide range of detection capabilities in electrochemical energy storage devices. Preliminary reports of using fiber-based sensors for thermal and mechanical measurements are demonstrating the ability to identify thermodynamic signatures associated with both essential and deleterious electrochemical reactions during battery formation cycling and charging/discharging (e.g. https://www.nature.com/articles/s41893-022-00859-y).
The PhD candidate in this position will build on these past demonstrations by extending them to the probing of localized chemical environments inside batteries with the goal of understanding degradation modes and targeting in situ repair strategies. This will require extensive experimental development of cells and sensors, as well as some knowledge of data acquisition and sensor hardware implementation. Candidates with backgrounds in Chemistry, Materials Science, Physics, Electrical Engineering, and Mechanical Engineering will all be considered as the work is cross-disciplinary. The candidate is expected to be able to work independently in a chemical lab, but the work will be part of a larger team-based effort. Opportunities for extended international exchange and travel are expected (EU).
You will report to Professor Steven Boles to whom further inquiries may be directed.

NB: The application should include a brief description (~300 words) of possible implementation and sensing strategies that pertain to the topic mentioned above (i.e. Project Proposal/Research Plan).
Duties of the position
The candidate will plan and execute a comprehensive, independent research project under supervision. This will involve laboratory experiments, chemical handling and systems integration.
The candidate will learn to master academic writing and be lead author of several journal publications.
The candidate is expected to present her/his work at international conferences and workshops.
The candidate is expected to collaborate internationally, which will involve extended periods outside of Norway.
Depending on funding, the position may be extended to 4 years, in which case the candidate will do 25% teaching.
The candidate is expected to contribute to the supervision of MSc students and other student projects.
Required selection criteria
You must have a relevant background in Chemistry, Materials Science, Physics, Electrical Engineering, Optics, or Mechanical Engineering. Although candidates holding a prior degree with an experimental (i.e. laboratory-based) battery-related thesis topic will be considered, regardless of degree title.
Relevant experience with independent laboratory work and chemical handling is necessary.
Proficiency with data analysis and collection software is required (i.e. Matlab, LabVIEW, etc.). Other programming competencies may be considered.
Excellent written and oral English language and communication skills
You must have a strong academic background from your previous studies and an average grade from the master's degree program, or equivalent education, which is equal to B or better compared with NTNU's grading scale. If you do not have letter grades from previous studies, you must have an equally good academic basis. If you have a weaker grade background, you may be assessed if you can document that you are particularly suitable for a PhD education.
Master's students can apply, but the master's degree must be obtained and documented by 01/01/2024.
You must meet the requirements for admission to the

faculty's doctoral program
The appointment is to be made in accordance with Regulations on terms of employment for positions such as postdoctoral fellow, Phd candidate, research assistant and specialist candidate (in Norwegian) and Regulations concerning the degrees of Philosophiae Doctor (PhD) and Philosodophiae Doctor (PhD) in artistic research national guidelines for appointment as PhD, post doctor and research assistant (in Norwegian).
Preferred selection criteria
This work involves a wide-range of technical competencies and skills. A strong academic background and a demonstrated capacity to learn new topics will be considered more relevant than industrial experience.
Previous specialization and research within the area of lithium-ion batteries and/or fiber optic sensors.
Demonstrated capacity for multi-tasking and collaborative research.
Excellent written and oral English language skills are preferred to facilitate collaborative efforts with international research partners.
Candidates holding a degree from a QS or THE top 100 ranked university may be prioritized. Applicants with backgrounds from top ranked Engineering programs where the language of instruction is English may also be preferred.
Applicants whose backgrounds may be subject them to critical Export Control restrictions and regulations may be automatically disqualified.
Personal characteristics
Enthusiastic and highly motivated
Able to work effectively on their own and in a team
Diligent, thorough, and hard-working
Able to work structured and goal oriented with a drive to get projects finished
Creative, good at finding solutions
The applicant is expected to contribute to the social and environment and activities of the Sustainable Energy Systems group above and beyond the position itself.
Emphasis will be placed on personal and interpersonal qualities.
---
Om arbeidsgiveren
NTNU believes that inclusion and diversity is our strength. We want to recruit people with different competencies, educational backgrounds, life experiences and perspectives to contribute to solving our social responsibilities within education and research. We will facilitate for our employees' needs.
NTNU is working actively to increase the number of women employed in scientific positions and has a number of resources to promote equality.
EPT has established EPT Women in Science. The group is focused on supporting female PhD Candidates, Postdoctoral Fellows, Research Assistants and permanent academic employees within the Department. This support aims to help develop the careers of female PhD Candidates, Postdocs and Research Assistants, and is also made visible to our student body to encourage them to consider an academic path. As part of the EPT Women in Science initiative we are building an international network, inviting prominent female academics within and beyond the field of Engineering to speak at our events.
The city of Trondheim is a modern European city with a rich cultural scene. Trondheim is the innovation capital of Norway with a population of 200,000. The Norwegian welfare state, including healthcare, schools, kindergartens and overall equality, is probably the best of its kind in the world. Professional subsidized day-care for children is easily available. Furthermore, Trondheim offers great opportunities for education (including international schools) and possibilities to enjoy nature, culture and family life and has low crime rates and clean air quality.
As an employee at NTNU, you must at all times adhere to the changes that the development in the subject entails and the organizational changes that are adopted.
---
Stillingstype
Engasjement.
---
Kontaktinfo
If you have any questions about the position, please contact Professor Steven Boles, email steven.boles@ntnu.no. If you have any questions about the recruitment process, please contact Emmy Høiseth, e-mail: emmy.a.hoiseth@ntnu.no.
If you think this looks interesting and in line with your qualifications, please submit your application electronically via jobbnorge.no with your CV, diplomas and certificates attached. Applications submitted elsewhere will not be considered. Upon request, you must be able to obtain certified copies of your documentation.
---
Søk på stillingen
Klikk her for søke på stillingen.
---
BESTILL STILLINGSANNONSE NÅ!
Europower har mer enn 5.000 digitale abonnenter som betaler for å holde seg oppdatert om det som skjer i energibransjen.
Denne målgruppen treffer du ved å annonsere ledige stillinger på Europower.no.
Kontaktinformasjon
For bestilling av annonse, informasjon eller tilbud, ta kontakt med HS Media:
Mail: europower@hsmedia.no
Karoline Gran Kluge, TLF: 400 73 125
Stillingsannonse BASIS
En stillingsannonse med organisk deling på Facebook
Stillingsutlysning på Europower.no

Annonse i stillingskarusell på Europower.no

Stillingen deles i nyhetsbrev

Stillingen deles organisk på Facebook med boost
Stillingsannonse - FOKUS
En optimalisert stillingsannonse med ekstra eksponering i sosiale medier og annonsering
Stillingsutlysning på Europower.no

Annonse i stillingskarusell på Europower.no

Stillingen deles i nyhetsbrev

Stillingen deles organisk på Facebook

Stillingen deles som betalt annonse i Meta med eget grafisk design for å treffe utvidet målgruppe.

Stillingen deles som betalt annonse LinkedIn med eget grafisk design for å treffe utvidet målgruppe.

Deles i FB gruppen Europower Jobb
Stillingsannonse - PREMIUM
En optimalisert stillingsannonse med ekstra mye oppmerksomhet og promotering til den riktige målgruppen.
Stillingsutlysning på Europower.no

Annonse i stillingskarusell på Europower.no

Stillingen deles i nyhetsbrev

Stillingen deles som betalt annonse i Meta med eget grafisk design for å treffe utvidet målgruppe.

Stillingen deles som betalt annonse i LinkedIn med eget grafisk design for å treffe utvidet målgruppe. Deles i FB gruppen Europower Jobb

1 uke med bannerannonse skyskraper på Europower.no (desktop). Størrelse 300x600 piksler. Vises på minimum 1/5 av alle redaksjonelle saker.
Stillingsannonse - ÅRSAVTALE
Få en ekstra god avtale avhengig av forpliktet volum.
Ved flere stillinger i løpet av et år vil det være mulig å inngå en årsavtale med trinnvis rabatt avhengig av
forpliktet volum.
Ta kontakt med selger for tilbud.